Welcome to Alshaan Medical Equipment Trading LLC
Al Shaan Medical Equipment Trading LLC was established from a passion with the goal of improving the lives of patients in 2006 in Sharjah, United Arab Emirates. We provide a complete Health care solution for our client's needs by offering high quality Medical Laboratory products, Reagents, Medical Disposables & Equipments.
We have gained an outstanding reputation in this region, which is evident by our presence in all Government & Private Hospitals & clinics in the UAE. Al Shaan medical mainly focus in three major sectors in the healthcare industry Medical Lab, Medical disposables & equipments & Dental supplies. Al Shaan has got pioneers from the medical industry to lead the team having many years of experience in reputed multinational companies.
We pride ourselves on providing reliable and friendly service; ensuring our customers gets the quality they want at the best price. All our products have passed strict quality controls.
We are further looking forward for greater developments.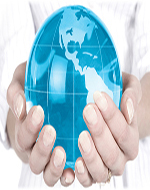 ---
SUPPORTING YOUR HEALTH